About Technodivergent Coaching
Technodivergent Coaching is a productivity coaching organization. We support small businesses, entrepreneurs and/or neurodiverse individuals. Our mission is to create accessible workflows and help keep you accountable to your goals. Our coaching framework is based on the same principles used to manage complex software projects by making the process simple and flexible. Click here for more information about our coaching services. We also offer neurodiversity consulting & training for those who wish to invest in a more inclusive workforce.
Values
At Technodivergent Coaching, we believe in the importance of leveraging curiosity as a tool for personal growth. We strive to create an impactful and positive change in society by advocating for the diversity and inclusion of all people.
About Kassidy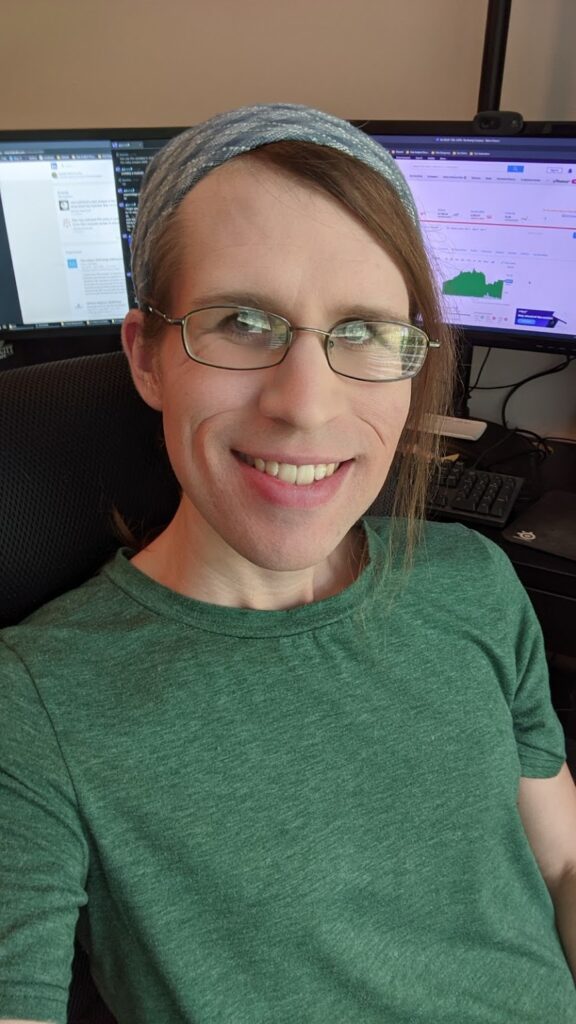 Kassidy Hall is the founder of Technodivergent Coaching. She is an autistic trans woman with ADHD and her natural curiosity means she loves exploring/learning new things. Being neurodivergent certainly has its challenges, but she is able to see connections and patterns across multiple disciplines. She believes in the importance of curiosity as a way of maintaining an openness to change and growth.
As a result of her curiosity, Kassidy has had a successful career in Information Technology spanning almost 10 years. She also performed scientific research in computer science to generate computational simulations of lung disease. Some of her past writings cover a wide array of topics ranging from technology and programming to psychology and mythology. Kassidy has also written several science fiction short stories & screenplays.
Some of her other interests include electronic music production, retro/co-op PC video games and catching up on sci-fi shows. She is also active in the Financial Independence community. She lives in Durham, North Carolina with her wife and son.